The 7 Best Ways to Fill, Shape, & Define Your Brows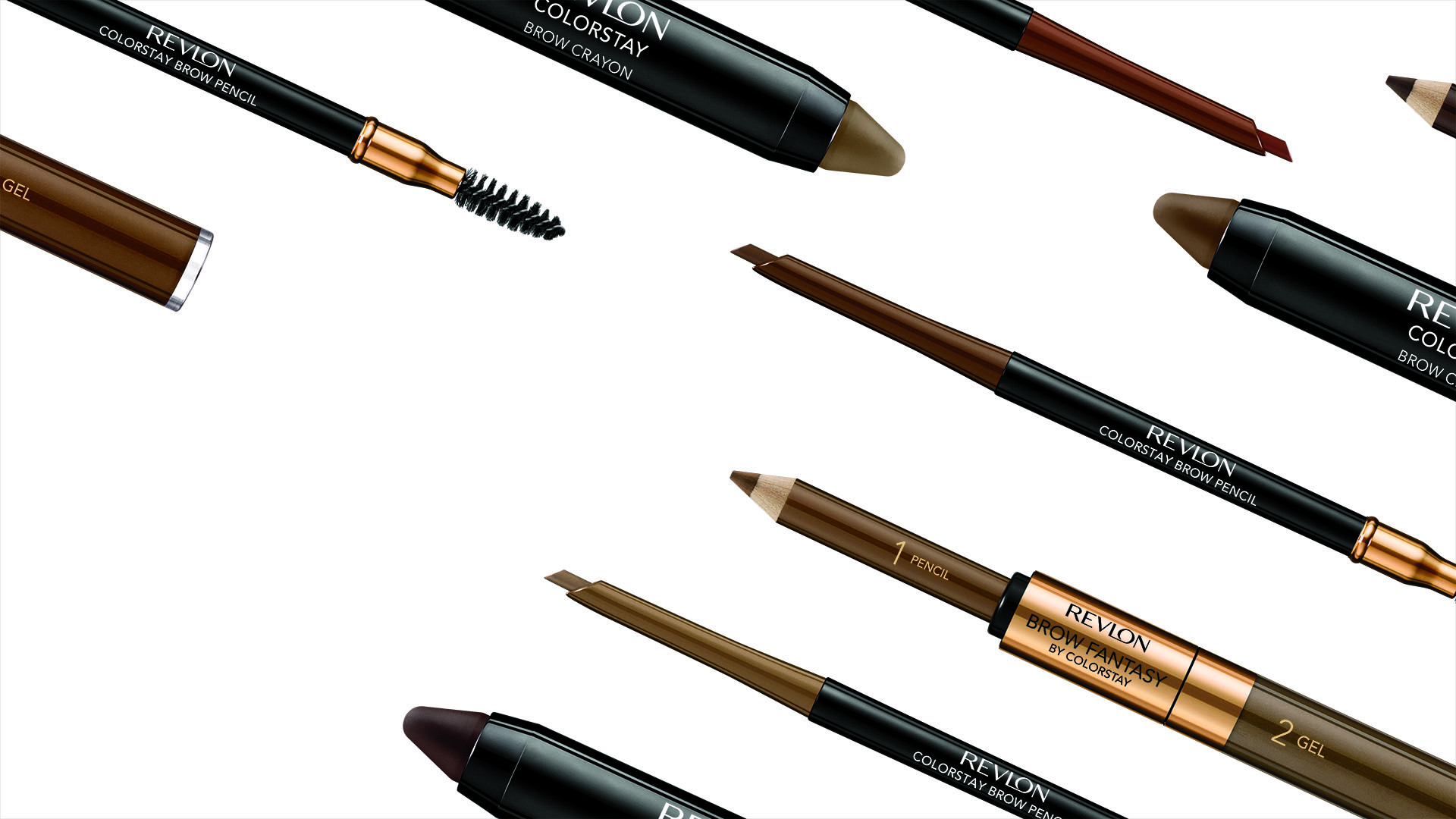 All it takes is one bad wax or late-night stress-tweeze to understand just how crucial eyebrows are. When they're good, they highlight your best features, open up your eyes, and make everything else on your face appear more symmetrical. When they're bad… well, just go pull up one of your #throwbackthursday posts for a reminder. Your brows can make or break your look, and that's why we've broken down—by the kind of women we are and what we most like to wear—our best filling and defining tools.

For the woman who wants to have it all… ColorStay Brow Creator. What doesn't this overachieving eyebrow tool do? Perfect for those who like lots of options and smart design, ColorStay Brow Creator offers up a micro-tip pencil for filling in (MIA) hairs, a cushion tip loaded with soft powder for defining brows, and a spoolie brush for perfecting your shape and diffusing the color (so it blends in with your natural brows). Yes, you truly can have your cake and eat it too.

For the trendwatcher who's always in the know… ColorStay Brow Tint. Love the idea of microblading except for that whole needle-to-the-face thing and hit to your bank account? ColorStay Brow Tint has an ultra-fine tip that sculpts brows with realistic, hairlike flicks of softly matte color—from natural shades to major drama—and a waterproof formula that doesn't smudge or fade and wears for up to 24 hours.

For the woman who inspired the phrase "day to night"… ColorStay Brow Fantasy. With a soft, blendable pencil on one end and a sheer tinted gel on the other, defining and setting your brows is so simple and convenient, you could do it on a crowded subway train or in the back of a car, depending on how you roll. Fill in sparse spaces with short, quick flicks of the pencil (we like to warm up the tip between our pointer finger and thumb for the most natural strokes), then brush your brows up and out with the gel side for a polished, lifted effect. Want an even more natural look during the day? Just swipe on the gel and go.

For the roll-out-of-bed kind of girl… ColorStay Brow Crayon. Pencils and powders require a level of precision that crayons just don't (hence its popularity with preschoolers). If you'd rather hit snooze than spend a few minutes sculpting your eyebrows, this is your secret weapon for foolproof arches, fast. Softly define the edges of your eyebrows and add diffused fullness to any gaps by lightly stroking this soft crayon in the direction of hair growth, then brush through with a spoolie. The unique wax-to-powder formula offers great blendability—plus, it's waterproof and wears for up to 24 hours.

For the aspiring makeup artist… ColorStay Brow Kit. Our ultimate eyebrow kit has the tools that pros have come to love: a long-wearing formula that lasts up to 24 hours; a smooth brow-filling powder; a translucent pomade for giving that powder extra staying power and coaxing every hair into polished perfection; an angled eyebrow brush for sketching in natural-looking "hairs," and a spoolie brush for distributing that pomade and then blending your filling mastery. Brush on the pomade first with the spoolie, working in short strokes over the length of your brows. Brush on the powder using the angled brush, working it with little flicks. (Want to turn up the drama? Dampen the brush before swiping it in the powder.) Then swipe the spoolie brush upward and outward to blend—and really help define your arches.

For the minimalist… ColorStay Brow Mousse. If you're pretty happy with your brows already, all you need is a quick upward-and-outward swipe of this lightweight, waterproof whipped mousse to add a hint of color and get all the hairs going in the right direction. No one will suspect you did a thing—they'll just wonder how you managed to win the genetic brow lottery.

For the woman who loves wearing all black and a little red lipstick… ColorStay Brow Pencil. "If it isn't broke, don't fix it" is your mantra. A tried-and-true classic, our ColorStay Brow Pencil delivers precise, polished definition that lasts all day. That's because it's no ordinary pencil. You get to control your shape and every tiny stroke with the angled side of this soft, waterproof roll-up pencil, then fill in major gaps by feathering with the flat side. Blend the color together with the spoolie brush, and you're off in style.
Shop the Story
The ultimate brow boosters…